Industrial Security Compliance Software | Security Control
THE LEADING SECURITY CLEARANCE COMPLIANCE APP
Manage Your Security Clearances with Ease
Security Control brings the power of automated action items and reminders to help you delegate actions with confidence and feel in control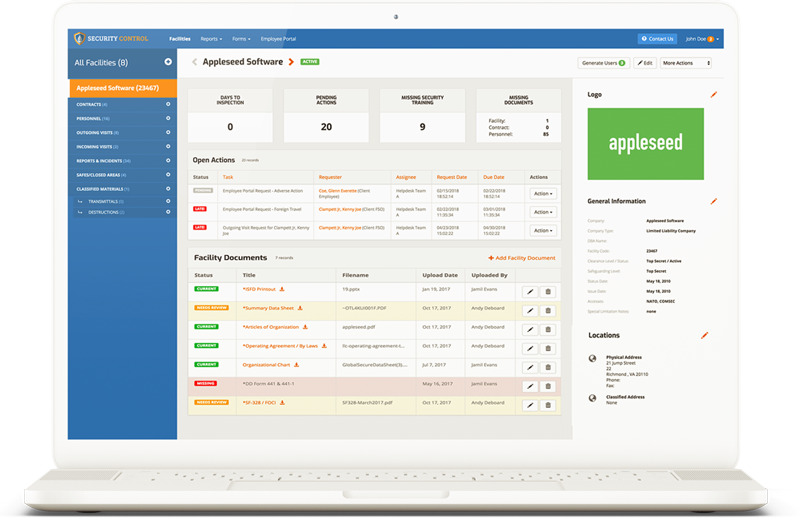 Boost Productivity and Reduce Compliance Risk
Security Control's innovative features help you reduce cycle times on clearance processing, and maximize compliance to minimize loss of facility and personnel clearances due to non-compliance.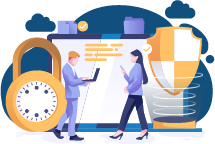 We offer an array of productivity enhancing workflows allowing you to task your workforce with one click.  No more emails and phone calls.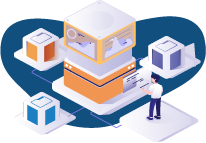 Security Control provides robust data validation and a comparison tool to help identify discrepancies with official government databases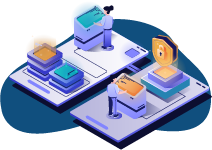 Employees can retrieve their own clearance status, update personal info, report foreign travel, request visits, and more through a secure web-based portal.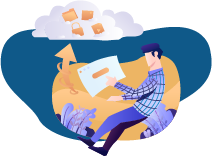 We leverage a defense-in-depth approach, with routine security audits to ensure your data stays secure and private
A 360 degree view of Your Firm´s Compliance
Personnel
Report new hires and terminations, annual training and briefing notifications
Contracts
Contract expiration notifications

Facilities
Assist in generating self-inspections
Incident/Reports
Ability to store/report incidents with notifications and built in escalations
Incoming Visits

Email notifications to FSO of the visitor names and dates

Outgoing Visits
Email reminders of visit expiration with option for renewal

Safes & Closed Areas
Ability to build and print FS-701, FS-702, DD-147

Classified Material
Notification to FSO when documents are required for disposition

"Security Control is hands down the easiest to use FSO software platform out there - the team puts a lot of energy into user experience."
"Security Control greatly streamlines our industrial and personnel security processes so we can do more with less, and is 100% scalable."
"Security Control is by far the most well-designed industrial security platform on the market. Its self-service portal allows us to focus more on security and less on administrative overhead."
Plan to getting software up & running

An easy 30 minute demo showing off our innovative software. We want to address your needs.

2) We Create Your Instance
Your data resides in its own database. No data is shared with other clients. You customize dropdowns, email templates, and security settings.

Import all your information with our quick and easy importer. Use our comparison tools to sync data with government systems.

Our team is here to support you as you get onboarded and as your needs evolve with your business. We deliver new features on a weekly basis. We offer system integration options.
Active Security Clearances