Industrial Security Compliance Software | Security Control
THE LEADING SECURITY CLEARANCE COMPLIANCE APP
Manage Your Security Clearances with Ease
Security Control brings the power of automated action items and reminders to help you delegate actions with confidence and feel in control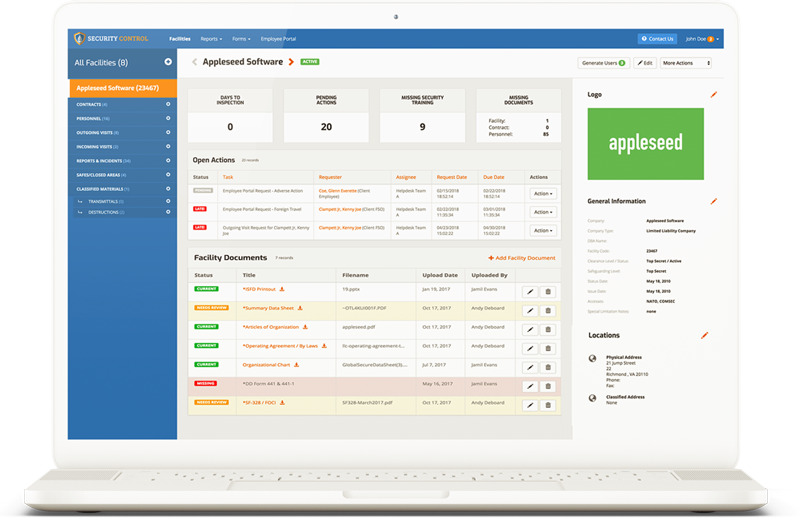 Boost Productivity and Reduce Compliance Risk
Security Control's innovative features help you reduce cycle times on clearance processing, and maximize compliance to minimize loss of facility and personnel clearances due to non-compliance.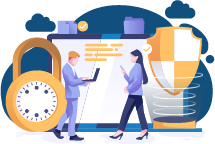 We offer an array of productivity enhancing workflows allowing you to task your workforce with one click.  No more emails and phone calls.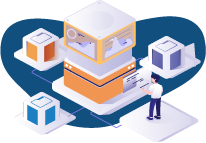 Security Control provides robust data validation and a comparison tool to help identify discrepancies with official government databases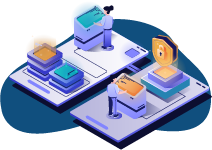 Employees can retrieve their own clearance status, update personal info, report foreign travel, request visits, and more through a secure web-based portal.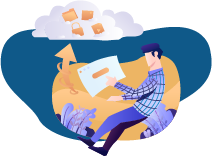 We leverage a defense-in-depth approach, with routine security audits to ensure your data stays secure and private
A 360 degree view of Your Firm´s Compliance
Personnel
Report new hires and terminations, annual training and briefing notifications
Contracts
Contract expiration notifications

Facilities
Assist in generating self-inspections
Incident/Reports
Ability to store/report incidents with notifications and built in escalations
Incoming Visits

Email notifications to FSO of the visitor names and dates

Outgoing Visits
Email reminders of visit expiration with option for renewal

Safes & Closed Areas
Ability to build and print FS-701, FS-702, DD-147

Classified Material
Notification to FSO when documents are required for disposition